1066 Genealogy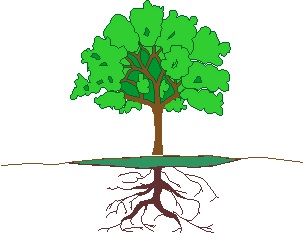 Bringing Family History to Family Historians
"Spring has Sprung - its getting Warmer.
1066 Genealogy was officially formed in September 1999 (although we were operating a couple of years before that) and its main purpose was, and still is, to encourage and assist the study and research of Family History and Genealogy especially in Hastings and the 1066 Country.
The best way to use this site is to click in the little box in the top right hand corner where it says 'search' - Type in the name you are looking for, press 'return' and let the site find every occurence of that name in the archives I have published - which at the present moment is 190+ different sections of transcribed Data & Information. (05/03/13)
Please remember to search/enter using all Variants of a Surname, e.g. - putting in FOORD will not find FOORDE, FORD, FORDE, etc.
But there again, if you feel that you just want to browse the contents and have a good read - then please feel free to do so as there are lots of interesting tit bits from the East Sussex Archives.
Click on the 'Read More' below to see the list of updates
Chris in 1066Land
NB - In early August 2012 I was diagnosed with a rare disease that only effects 1 in 20,000 people. It is called 'Myasthenia Gravis' which is classified as an auto-immune disease where the body's immune system attacks itself weakening the voluntary muscles that control the eyes, the face, throat and limbs and the muscles that help you breath. There is no cure, but treatment is available to control it, but it takes anywhere from 2 to 5 years to be effective; so please forgive me for any delay in answering your enquiry.
NEW - my own personal web site - www.swarbrooke.com
Latest Update -
2nd February 2013
Two early pupil registers of Halton Infant School, covering the period 1874 -75. (67 pupils) and 1870 – 1900 consisting of 45 pages each containing the names of 45 pupils(2025 in all) now in alphabetical order. This is a surname database only.
The full data included for each pupil is: Pupil No.,Date of Birth, Date of Admission, Date if Readmitted, Previous School (few entries as Infants), Name of Parent, Residence and Date of Leaving (again few entries).
Previous Site updates:
4th July 2009
Monumental Inscriptions in Lewes
I have just come across an old floppy disk (work done in 1996) in my personal archives that contains Monumental Transcriptions done by Alfred Ridley Bax FSA in the mid and late 1800's in Lewes Churchyards. The Churches covered include St Annes, Jeriah Chapel, Friends Meeting House, South Malling and Malling Street Burial Ground together with some in All Saints and St John Sub Castro.
They have now all been entered into the Monumental Inscription database and in the relevant sections under the main heading of LEWES
26th April 2009
INDENTURED SERVITUDE -
Sussex Emigrants to the American Colonies
1718 - 1785
There was a tremendous de­mand for labour, skilled and unskilled, in the American colonies and many ordinary individuals, who for numerous varying reasons wished to emigrate to the colonies, but were unable to pay for their own pass­age joined a scheme whereby the emigrant could receive a free passage to the colonies provided that he/she was willing to be sold into bondage for a few years upon arrival. An agent re­ceived an acreage of land for each servant he brought into the colony and the servant, at the end of his time, received a reward in the shape of land, tools, etc.
1st March 2009
Admission Register of the Hastings Secondary School for Girls.
1921 - 1924 inclusive
Information included in the Register for Girls resident in Hastings and born between 1905 & 1916 attending the above school
January 2009
St Marys Church, Rye - Churchyard Memorials
The 217 Memorial Transcriptions of St Mary's Churchyard in Rye, done in 1861 by G. Slade Butler Esq F.S.A. have now been computerised for easy search and access. - 170+ Surnames.
Work is now progressing on Inscriptions inside the church of which there are 100+ and they will follow later in the year. (quite a few of them are in Latin)
7th September 2008
The Brett Manuscripts by T W Brett (Unpublished)
in Hasting Public Library
Thomas Brandon Brett was the proprietor, editor, reporter, compositer, pressman and general manager of the Local Hastings Newspaper 'The St Leonards & Hastings Gazette' from 1855; previous to which he produced 'The Penny Post' as a monthly in 1854. His manuscript memoirs on Local History written in 1878 contain a mass of local lore and personal reminiscences, garnished wherever possible with genealogical information.
14th March 2008
Surname Index to the Monumental Inscriptions:
East Guldeford - St Mary
Guestling - St Laurence
Hooe - St Oswalds
Icklesham - All Saints
Pett - St Mary & St Peter
Rye - Baptist Chapel
Heathfield Parish Register Transcripts
1580 to 1753
(Its located in the Sussex Archives Directory)
9th November 2007 - Link added to:
Rye Inhabitants in 1660
On the 27th September 1660 a virtual census was taken of all adults over the age of 16 for the purpose of assessing them for a "demobilisation tax" for paying off the Parliamentary forces.
This tax was exacted from 672 persons comprising of 327 males and 345 females. They appear in this database in Alphabetical order.
It has been downloaded in 2 parts - Part 1, A - H and Part 2, J - Z.
18th February 2007
Bourne Clearance - Hastings
In 1934, Hastings Council began a Clearance Programme for the Old Town in Hastings to enable the building of a new road (The Bourne, not built till 1955) and in which many properties were demolished and some new ones built.
I am currently working on this as a special project for an exhibition possibly later this year.
Streets affected by this clearance in 1934 & 1937 were:
Zion Cottages, Ebenezer Road, Hope Cottages, Union Row,Woods Row, Waterloo Place, Fishers Cottages, Bourne Passage, North of All Saints School, The Creek, No 4 & 4a Bourne Walk, Amphion Place, Chapel Cottage, Bossom Square, Winding Street,WestHill Cottages, Kents Cottages, Richardsons Cottages, Tamarisk Steps, East Hill Passage, Belle Vue Cottages, Swaines Passage, Woods Passage, The Shaftesbury, West Street, Waterloo Passage.
12th December 2006
Settlement Certificates were usually issued to poor persons wishing to settle outside their own parish of legal settlement.
This did not always mean that the individual or families were paupers, but in the opinion of the Parish Officer, they posed what could be a potential problem and possible burden on the Parish.
Battle 1755 – 1793; Given to Battle 1697 – 1769;
Billinghurst 1671 – 1795; Given by Billinghurst 1700 – 1794;
Coldwaltham 1699 – 1815;
Cowfold 1695 – 1790;
Henfield 1698 – 1788;
Steyning 1697 – 1794;
Storrington 1703 – 1795;
Warnham 1696 – 1853;
Washington 1703 – 1798;
West Chiltington 1672 – 1789;
West Grinstead 1676 – 1795;
Wisborough Green 1698 – 1793;
15th April 2006
Stonemasons of Lewes
Masonry being one of the construction trades required the skills of both an architect and engineer and the eye of an artist as stonemasons were employed to work on both the interior and exterior features of buildings. They could be called upon to build or repair anything from a church doorway to a pavement prior to the development of the specialist monumental masons during the 18th century. - read more for the "History of the Lewes Stonemasons"
1st January 2006
Monumental Inscriptions in St Mary's Church, Horsham
640 Surnames found on the 1,175 churchyard memorials from a 1952 survey. The most common surname is 'Lintott' which appears on 12 different memorials
30th October 2005
Principle Inhabitants of Sussex.
From the British Universal Director of 1793 - 1798
Arundel, Battle, Brighthelmstone (Brighton), Broadwater, Burwash, Chichester, Clapham, Crawley, Cuckfield, Durrington, Eastbourne, East Grinstead, Ferring, Findon, Goreing, Hastings, Horsham, Kingston, Lancing, Lewes, Midhurst, Patching, Petworth, Portslade, Rye, Shoreham, Southwick, Sompting, Steen, Steyning, West Tarring, Winchelsea, Worthing, - This makes another 2843 names of Sussex People now On-Line
17th October 2005
Eastbourne Men of War 1803 - Census of all males aged 17 - 55. On the 18th May 1803, Britain declared war on Napoleon and France and the adult male population of Eastbourne together with all other Parishes in Sussex was called upon by a Variety of Defence Acts to defend their country. These lists of men provide a virtual census of the resident adult male population of Eastbourne at that time.
7th October 2005
Westham Inhabitants of 1751
An exact list of ye Inhabitants of Westham, Sussex taken by Rev John Nicholls in July 1751.
Battle Settlement Certificates, 1697 - 1793
116 certificates given to Battle 1697 - 1769
25 certificates given by Battle 1755 - 1793
Ticehurst Parishoners of 1635
A trew Retorne of the Parishonors dwelling within the parish of Tishirst made by Richard Cokings and George Daw Constable of the hundred of Sooswell.
Icklesham Men at War in 1803
A Census of the 66 Male Inhabitants aged 17 - 55
28th September 2005
Pauper Apprenticeships of Lewes, 1652 - 1834140+ pauper indentures taken from the files at East Sussex Record Office.
4th September 2005
Lewes – St John the Baptist, Southover - MI Surname Index
Another 41 surnames addded as a result of re-transcribing all of the Monuments in the Churchyard.
12th June 2005
Emigration to Sydney, New South Wales from the Parish of Salehurst – 1838 /39
25th May 2005
Ebenezer Calvanistic Baptist Chapel, Hastings
Baptisms and Received into Church between 1817 and 1904
4th Mar 2005
Hastings - Genealogical Information - Surnames in the Doctors Ledger between January 1896 to June 1899. (Over 700 surnmes)
28th Feb 2005
Hastings - Local Items of Interest - Brett Manuscripts
Hastings - Local Items of Interest - Boykett Breeds & Hasting
Hastings - Local Items of Interest - Saunders Charity
3rd November 2004
Lewes – Lewes Archives – Lewes Apprenticeships 1652 - 1834
17th October 2004
Hastings – Local Items of Interest – Halton Barracks
11th October 2004
Lewes – St John, Southover – St John the Baptist
Lewes – St Michael – St Michael
Lewes – South Malling – St Michael
10th October 2004
Lewes – All Saints – Allocation & Sale of Pews in Church
Lewes – All Saints – Names on Churchyard Memorials
2nd October 2004
Sussex Archives – Archive Collection – Emigrants from Rye to New York 1828
Sussex Archives – Archive Collection – Ninfield Severe Weather Payment - 1776