Forum Genealogy Topics Right Now
8:06 Robert Glass, Linen Merchant, Lurgan, Portadown & Belfast (The Common Room) by aghadowey
8:04 Elizabeth Pike Chagford, Devon (Devon) by deoxy
8:04 James Family - Mitcham (Travelling People) by Rebeccajames35
8:03 Trying to find parents of Mary HATTERSLEY, b.1865 (Yorkshire (West Riding)) by keyboard86
8:02 Sarah Barker, daughter of William Barker of Ulley (Yorkshire (West Riding)) by WideEyedGirl
7:50 Elizabeth Madeline Higgins born c1888 USA (US Lookup Requests) by kinsey5156
7:45 NZ Birth Registration (New Zealand) by Janette
7:44 John Joseph Ross and Catherine Ross (Langan) (Ireland) by jr9355
7:39 "Gordon Boys Home, Lincoln" (Lincolnshire) by RobinRedBreast
7:34 Mauritius, death and burial records (Other Countries) by ShaunJ
7:28 Birley family Wigan 1900 (One Name Studies: A to G) by Mariam82
7:27 1901 and 1911 Census look up please Surname Markie (Northamptonshire Lookup Requests) by seahall
7:25 Reginald Alec Martin (England) by Girl Guide
7:23 Carrick Ayrshire monumental inscriptions book lookup - McGrean of Kirkmichael (Ayrshire) by Mr.S.
7:21 JAMES SHAW B 1915 - ABERDEEN - DIES AJAX - ONTARIO ? (Canada) by Indiana.59
7:16 Lillian Jones, b 1943 d 1964 Liverpool, Lancashire (Lancashire) by Gibel
7:09 Reward Sask Census for the Kratchmer family look up please (Census and Resource Discussion) by tristadubrule1
7:06 Moss Family Of Grappenhall Cheshire (Cheshire Lookup Requests) by astwood
7:05 1861 census lookup needed, please - Ann White of Manchester (Lancashire Lookup Requests) by GaznDon
7:04 1851 Dublin Census query (Dublin) by MollyMoo19
7:00 inverclyde intimations (Renfrewshire) by elaine447
6:59 ScotlandsPeople(Launch date Mon. 26th Sept.2016 , now the next few days). (Scotland) by buckhyne
6:59 What's the oddest name you've found? (The Lighter Side) by Ayashi
6:51 Soldier's "permission to marry" (Armed Forces) by km1971
6:50 kirk sessions (Aberdeenshire) by GR2
6:50 Please help translate Latin tomb inscription. (Handwriting Deciphering & Recognition) by Bookbox
6:49 Loughborough Cemetery records (Leicestershire) by chalfontcrew
6:48 Is my George Hood from Monymusk Aberdeenshire please? (Aberdeenshire) by GR2
6:46 The mystery of James Rigby (Lancashire) by ChrissieL
6:42 Missing James Medhurst, 1871 (Census Lookup and Resource Requests) by raystimpson
6:39 George Son of John Hood bapt Gateshead 1st Oct 1786, any info please? (Durham) by dobfarm
6:32 Abraham Denny in St. Patrick's Gateway Centre Graveyard (Waterford) by Sinann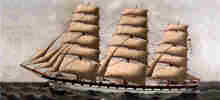 Immigration & Emigration
Australia
:
New Zealand
:
South Africa
Europe
:
United States of America
:
Canada
:
Immigration & Emigrants - General
:
Other Countries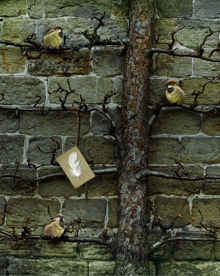 British Genealogy Irish Genealogy
England
:
Ireland
:
Scotland
:
Wales
Cymraeg
:
Isle of Man
:
Alderney Guernsey Jersey Sark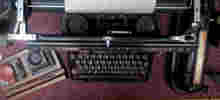 Technical Help
Need help with your computer, tablet some software, or phone gone bonkers?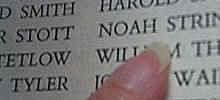 Family History Events
Let everyone know about your local Family History events and Family History Society meetings.